I love the audacity of a single ingredient meal. The fact that one product can, with a little love, provide total nourishment.
Ive thrown my back out again, I think it's emotional. The baby turned one, the husband turned a corner, the family returned home after a blissful weekend. I haven't had the energy or desire to cook properly but I also know that my soul needed something good even if my belly wasn't sure. I needed something that didn't need me. Nothing that required measuring or stirring. No weighing. No checking.
This baked celeriac simply needed a clean, then a good glug of olive oil and then to be parceled up with some rosemary & a couple of garlic cloves, salt & pepper.I put the oven on, I forgot about it. As with most root roasts, the longer & slower the better. I gave this one a good 90minutes.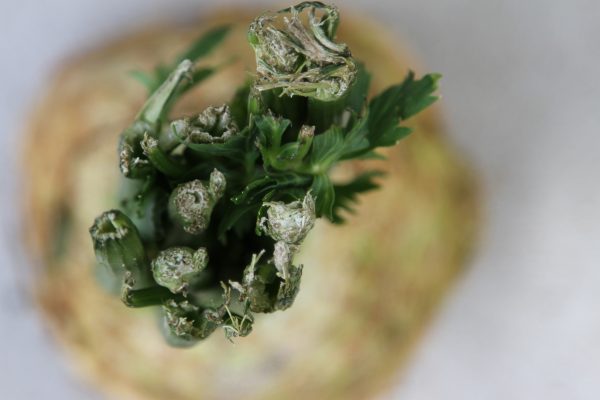 This is as comforting as a jacket potato. The outside is slightly taught & crispy, the inside perfectly fluffy. You simply dive in, mix in a little of the roasted garlic & a knob of butter. If you have any good bread to hand then spread some of the fluffy celeriac on, add a sprinkle of tangy sheep cheese & a extra grind of pepper.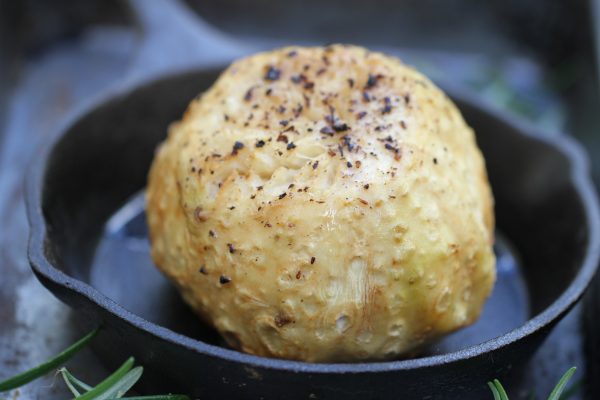 This is comfort food. This is food that says it doesn't matter that your back hurts, that the baby's teeth are annoying or that the husband let the summer pass him by. This is food that warms your belly & gives you a little hug from the inside.
One ingredient, pure comfort.
Ingredients
1 cleaned & trimmed celeriac
2 – 4 cloves garlic
2 tbsp olive/rapeseed oil
Salt & pepper
2 sprigs rosemary
Method
Preheat your oven to 160C
Place the cleaned celeriac onto a piece of tinfoil
Rub with olive oil & season
Add the garlic & rosemary to the foil and then wrap up into a parcel
Place into the oven & bake for approx 90mins
http://www.yolandanaturally.com/wp-content/uploads/2016/10/IMG_7387.jpg
3456
5184
Yolanda Neumüller
http://www.yolandanaturally.com/wp-content/uploads/2017/06/Yolanda_New_2015-2.png
Yolanda Neumüller
2016-10-05 19:59:32
2017-07-13 10:36:08
Baked celeriac