While chia may not make the best omelette and would almost certainly struggle with clafoutis, you can easily use them to replace eggs in baking and in one rather simple step you can add a super boost to your favorite baked treats.
Chia seeds have no taste but they pack a huge amount of nutrition. They contain calcium, manganese, and phosphorus, and they are an excellent source of healthy omega-3 fats. They are also high in fibre & high in protein.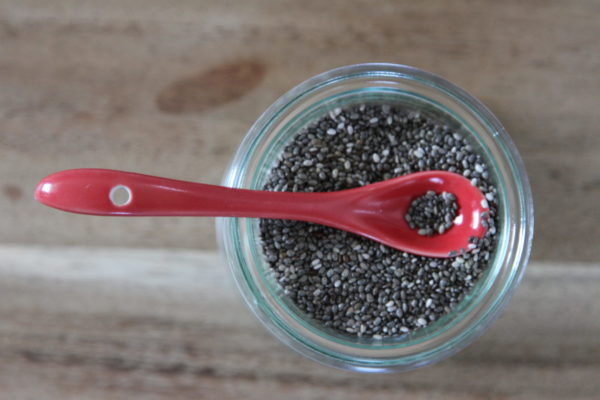 They are a perfect boost sprinkle atop of porridge or thrown into a bought or homemade smoothie.
What I especially love about chia seeds is that you can use them to replace eggs in baked goods – this is a really easy way to adapt a cake recipe to one that would suit a vegan or someone with an egg allergy.
Ingredients
1 tbsp chia seeds (or one tbsp per egg replacing)
3 tbsp water
Method
Grind the chia seeds in a coffee or spice grinder (or using a pestle and mortar)
Stir the chia into the water and leave for 15 minutes – it will form a thick gel
Use to replace one egg in a recipe
http://www.yolandanaturally.com/wp-content/uploads/2015/12/IMG_0018.jpg
3456
5184
Administrator
http://www.yolandanaturally.com/wp-content/uploads/2017/06/Yolanda_New_2015-2.png
Administrator
2015-12-17 18:30:48
2017-07-10 14:57:00
Using chia seeds