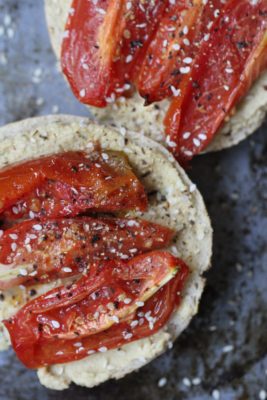 Moving to Munich has been great and scary and fun and lonely and exciting. On the one hand nothing could be greater than experiencing a new city with our new baby girl. On the other we said goodbye to our roots. Years of friends and relationships stayed in London. I no longer know the hidden spots or the shortcuts. I don't know the easiest tube exits. I don't know where to go to get the best coffee (actually I do, it's Emilio's on Buttermelcher str) and I haven't mastered any Bavarian.
Having a baby in your home city is new enough & changes your perspective entirely on life. This move at 8 months pregnant has thrown me for a loop at times.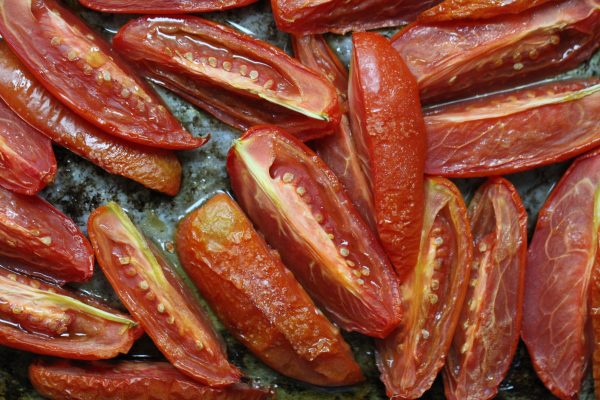 What's more, I gave up my job…again. And now, from the trenches of teething & sleepless nights in trying hard to launch a brand. The second the baby shuts her eyes, I dash to the kitchen to cook and to photograph. Then I have to navigate the madness that is social media. Press releases, German magazine contacts, product placements….so much to think about & not enough caffeine to fuel it.
It's hard, because it's new. Because my support system is mainly available via what's app. But I'm getting there, maybe, I think? A friend I value above most things made one of my recipes this week, that's the greatest thing ever!
So todays lunch needed to be delicious. It needed to lift my mood and taste great. As always it needed to be healthy and hearty. Monday's soda bread became today's lunch. Toasted well and then topped with speedy hummus and delicious roasted tomatoes. The perfect lunch. Everything I needed it to be & able to be eaten single handedly. Make this if you can, whilst the summer is still here & tomatoes are at their peak.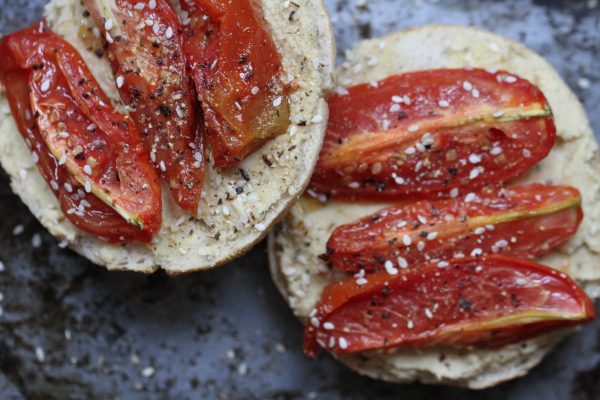 Hummus & roasted tomato tartine
Ingredients
4 tbsp hummus
2 slices soda bread (or other bread) well toasted
4 ripe roma tomatoes (I like to roast a whole tray of tomatoes as they keep for 4 days in the fridge)
1 tbsp olive oil
Salt & pepper
Method
Preheat your oven to 180C
Slice the tomatoes into quarter wedges
Place into a baking dish
Coat with olive oil and season liberally
Roast for 25minutes
Remove & leave to cool for 10 mins
Spread the bread with hummus
Top with roasted tomatoes
Enjoy
http://www.yolandanaturally.com/wp-content/uploads/2016/08/Roastedtomatotartine.jpg
5184
3456
Yolanda Neumüller
http://www.yolandanaturally.com/wp-content/uploads/2017/06/Yolanda_New_2015-2.png
Yolanda Neumüller
2016-08-11 11:07:16
2017-07-10 13:49:40
Roasted tomato and hummus tartine