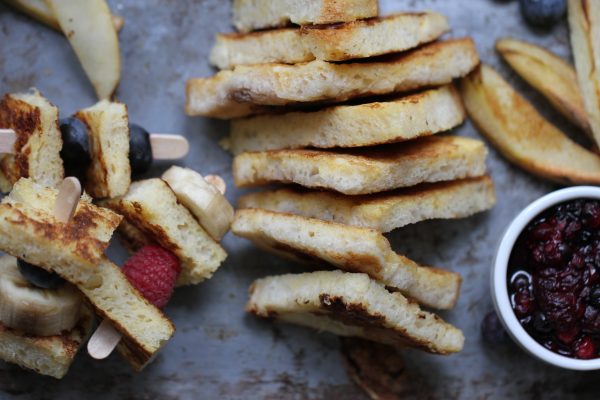 French toast to some this will always be eggy bread to me.
I used to go on Brownie camp every year, and every year we would get eggy bread one morning for breakfast. Depending on your duty that morning you sometimes got to be the lucky one dipping slice after slice of bread ready to feed a troop of hungry mouths. The only bad fate was if you were left till last with the heel of the loaf. Nothing is a bigger let down that heel of the loaf eggy bread. Back then I hadn't even heard of maple syrup and the only choice of topping was ketchup. I grew up firmly in the eggy bread as a savory breakfast camp and despite the husband and LA's best efforts maple syrup does not get plate space with my 'french toast'. With the little one loving finger food, eggy bread is a great breakfast. Its easy and quick to make and is a total family pleaser. This recipe adds in banana but you can leave it out, or add in other flavors like grated carrot, grated apple or just keep it plain and simple.
This banana eggy bread is the baby's favorite variety. The banana caramelizes and sweetens the bread meaning that you don't need any extra sweetener or syrup. I like to serve hers on lollipop sticks, interspersed with slices of soft or cooked fruit. She loves pulling the food off and I love that there is less food flung around the kitchen.
Can we just go back to maple syrup for one second. Did it exist in Europe in the 90's? What about hummus? Chia seeds? There are so many foods now that are a regular part of my diet. Foods that don't seem exotic to me at all in many ways and yet if I think about them, I think I only tasted them in my twenties for the first time. Along with hummus and maple syrup I could also add sushi, dimsum, thai green curry, tofu, and so many more. What about you?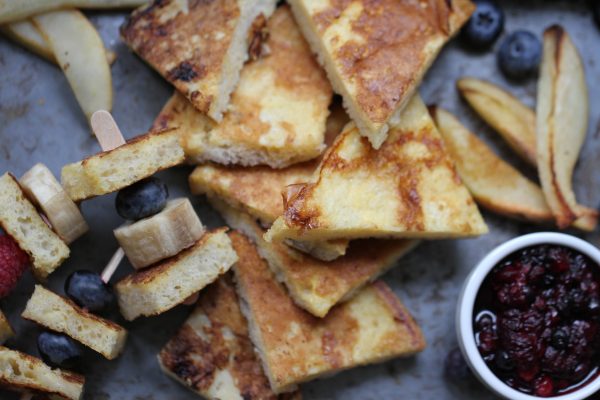 Thankfully this eggy bread is as good now as it was 25 years ago. This is a recipe that I loved growing up and that my daughter loves now. I hope you enjoy it too.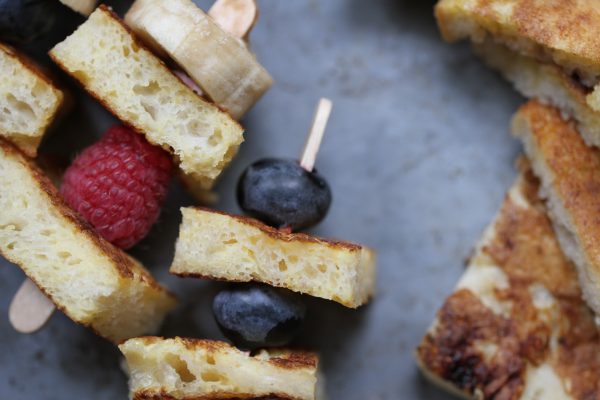 Ingredients (serves 4)
4 large slices of bread
2 eggs whisked
3 tbsp milk
2 tsp cinnamon
1 ripe banana
Method
Whisk together the eggs and the banana
Stir in the cinnamon
Whisk in the milk
Soak the bread slices in the eggy mixture
Once they are well soaked place into a hot oiled pan and cook on either side until golden brown
For little ones, cut into cubes and serve with soft fruit
http://www.yolandanaturally.com/wp-content/uploads/2016/09/Eggybread3.jpg
3456
5184
Yolanda Neumüller
http://www.yolandanaturally.com/wp-content/uploads/2017/06/Yolanda_New_2015-2.png
Yolanda Neumüller
2016-09-23 06:44:55
2017-07-13 10:37:01
Banana eggy bread