This morning I text two of my favourite ladies. I needed advice, on the important matters of jeans and makeup. I don't have a beauty regime, unless you count washing your face with water in the shower and the months of no sleep are starting to show. Also, now that the baby is less sticky/sicky I fancy looking a little more polished and brighter. One of my girlfriends wrote back 'with your cheekbones and bod I would wander round naked with no make up at all'. What a phenomenally uplifting thing to say. Seriously, that compliment was greater than any makeup I could buy. I feel so good and it made me realise that we are so quick to critisize ourselves and to highlight our faults and flaws. I don't ever stop to think 'wow look at my cheekbones' but I could tell you all the quirks that I would like to airbrush out. Wouldn't it be nice to just state what we love about ourselves.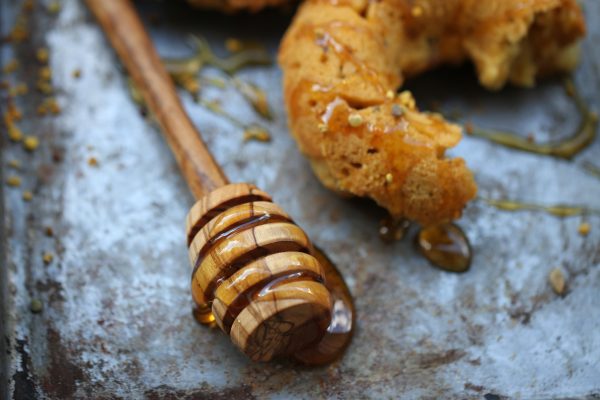 So I thought I would kick it off. I love that I am punctual. If you need me to be somewhere at a certain time, I will be there. In reality I will be there early and be awkwardly standing around trying to not look too early and keen. I am good at feeding people. I know this might sound silly, but I love to make big platters and bowls of food and watch everyone tuck in. I love that food opens up conversation and makes everyone feel a little warmer and rosier. I don't find it stressful to make tons of food or bake cakes and can happily host a spontaneous dinner party. Finally I am hardy. If you need IKEA furniture building, your house packing up, a shop opening, cement pouring, or a harvest of apples picked..count me in. I can happily toil away for days on end as long as I am caffeinated and occasionally fed.
It turns out that I am also pretty good at baking donuts. These little beauties are breakfast donuts because they are packed with apples and carrots, chia and oats. They are topped with honey and bee pollen. They are shaped perfectly for on the go with a coffee in hand as you cycle to work (this may be illegal so maybe don't do this!). I promise you, you will like yourself a little more if you make them and if you share them then others will like you more too!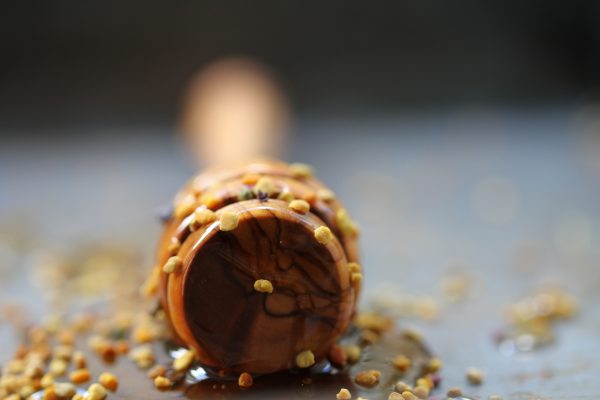 Ingredients (makes 9)
125g instant oats
125g flour
1 tsp baking powder
4 tbsp stewed apple
1 grated carrot
1 tbsp chia seeds
1 tbsp chopped dried fruit
3 tbsp rapeseed oil
1 egg (or 1 flax egg)
2 tbsp honey
1 tbsp bee pollen
Method
Preheat your oven to 160C
Place the egg, oil, carrot, apple and chia into a large bowl and whisk together
Sift in the dry ingredients and the oats and fold together
Spoon into a well greased donut pan
Bake until golden brown (approx 12-15mins)
Turn out immediately onto a cooling rack
Whilst still warm brush with honey, wait 1 minute and brush again
Sprinkle with bee pollen and leave to cool
http://www.yolandanaturally.com/wp-content/uploads/2016/10/IMG_7788.jpg
3456
5184
Yolanda Neumüller
http://www.yolandanaturally.com/wp-content/uploads/2017/06/Yolanda_New_2015-2.png
Yolanda Neumüller
2016-10-21 12:32:19
2017-07-10 10:09:59
I like...breakfast donuts