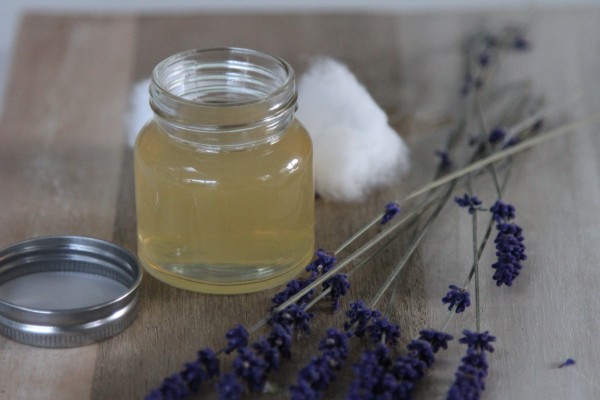 This is a quick 'how to guide'. A DIY beauty hack to making your own homemade toner. I am very basic with my skin care I always have been. I dont use cleanser or soap, I dont exfoliate or scrub. I wash my face with, I spritz with rose water, I moisturize. It is nothing revolutionary but its what I have always done. Now that winter has set in and I have hit 30, I decided that I needed to add toner into my life. Toner, in its best form, can help balance out your skins pH levels, and dissolve dead skin cells. During the colder months, when you go from cold harsh temperatures, into hot, dry, stuffy indoors, your skin can really struggle.
This toner uses a base of organic raw apple cider vinegar.  Apple cider vinegar has a pH of 3 and when it is diluted, it can help restore your skins natural pH levels. This will help improve your complexion and help your skin function optimally. Our skin is naturally acidic so when our levels are balanced our skin is neither oily nor dry. When you pH levels are out of balance it can cause breakouts, clogged pores or itchy, irritated skin.
This homemade toner will help ward off bacteria and allow your skin to shed dead skin cells at the proper rate stopping your pores from getting clogged and keeping your skin healthy. Many people find that this natural toner helps improve the skins overall appearance and reduce marks and scars.
Apple cider vinegar does have a distinct smell but this dissipates as soon as it has dried. You can add essential oils to your toner – lavender or hazel work well. You can also boil green, white or camomile tea in the water, leave it to cool and then blend with the ACV.
Ingredients
100 ml of raw apple cider vinegar
300 ml of filtered water (you can dilute it further if you have sensitive skin)
4 drops of essential oil
Method
Blend all the ingredients in a sterile kilner jar
Store in a cool place and shake before use
After washing your face, apply the toner using cotton wool
Leave to dry and then moisturize as normal
http://www.yolandanaturally.com/wp-content/uploads/2015/05/IMG_8662.jpg
3456
5184
Administrator
http://www.yolandanaturally.com/wp-content/uploads/2017/06/Yolanda_New_2015-2.png
Administrator
2015-05-12 16:57:53
2017-07-10 14:57:56
Homemade toner