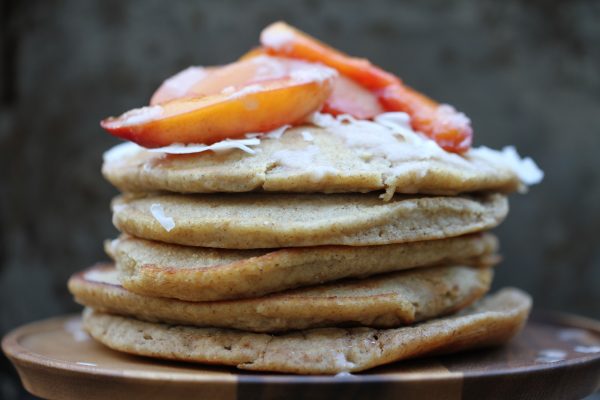 We just got back from the most beautiful weekend in Cambridge. We have come back reinvigorated, filled with friendship & our kitchen has a few new ingredients to boot.
We got back just in time for this weeks adventures in the tent too, and last night was all about the batter. Was it the first time ever that the ovens were only used in one out of the three challenges? And also is it a bake if it's not in an oven? Anyway, Great British Batter Off saw the bakers (batterers sounds oh so very wrong) tackle identical Yorkshire puddings, lace pancakes and finally churros. There were some great flavor combinations but personally I have to admit that I missed the baking bit last night. Still, it was fate that pancakes were a challenge & I can home from Cambridge with a bag of unusual flour that I have been itching to use!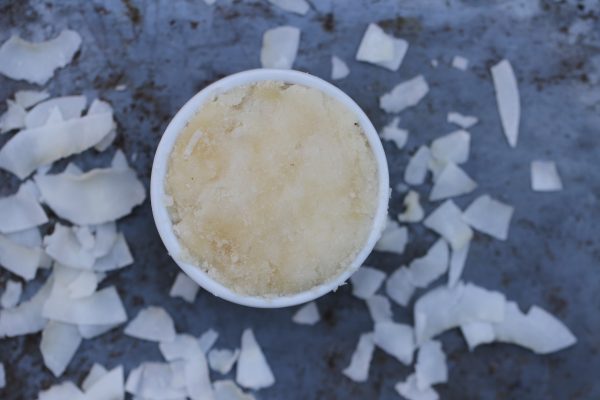 I decided for my YNBO batter challenge to make plant based buttermilk pancakes using an ingredient that is totally new to me: tigernuts. Tiger nuts are not actually nuts, they are in fact a tuber & they used to be sold in sweet shops in the 1940s & 50s. They are rich in iron and have a nutrient profile that mirrors…well, breast milk. They are also a pre-biotic too.
They taste creamy, rich & slightly nutty, similar to a cashew. Thanks to a wonderful friend, I am the proud owner of 2kg of tigernut flour & with batter week upon us it seemed like the perfect time to test it out. Tiger nut flour looks not dissimilar to spelt flour. It is nut brown and very finely milled. These pancakes are somehow fluffy & thick and yet dense at the same time. They remind me of buckwheat pancakes. The tiger nuts provide a rich taste and the baking powder gives them lift. The homemade buttermilk helps keep them light & moist (sorry there is no other word!). I added lemon zest to the mix but you don't have to and these could easily be a savoury base, topped with pesto & roasted vegetables or even made into single bite canapes hosting any toppings you fancy.
The coconut maple butter is inspired by LA and a delicious breakfast at The Butchers Daughter. With the baby asleep in the ergo, I perched on a stool & devoured buckwheat pancakes with berries & melting coconut butter. I practically inhaled them, pausing only to lick stray crumbs off the little ones head. I've never had such great pancakes since but these tigernut ones have arrived and are bringing a little bite of Abbot Kinney into our kitchen.Inspired by LA, created in Munich, prompted by Welford Park and facilitated by Cambridge. These are seriously international pancakes.
Ingredients (makes 8 pancakes)
1 cup (250g) tigernut flour
1 cup (250g) spelt flour (or gf flour)
Juice 1 lemon
1 tsp baking powder
1.5 cup (180ml) oat or other milk
1 tsp apple cider vinegar
Method
Place the lemon juice into the milk & set aside for 10 mins
Place the flour & baking powder into a large dish
Add the lemony milk & apple cider vinegar and stir well
Leave to sit for 10mins
Ladle the mixture into a hot greased pan letting the pancakes bubble on the upside before flipping over
Ingredients (Coconut maple butter)
8 tbsp desiccated coconut
1 tsp maple syrup
Method
Place the coconut into a food processor or spice grinder
On a medium setting allow to process
Scrape down the sides every minute to keep incorporating
Keep processing till you have a creamy butter
Stir in the maple syrup & serve
http://www.yolandanaturally.com/wp-content/uploads/2016/09/IMG_6793.jpg
3456
5184
Yolanda Neumüller
http://www.yolandanaturally.com/wp-content/uploads/2017/06/Yolanda_New_2015-2.png
Yolanda Neumüller
2016-09-15 08:52:46
2017-07-10 10:25:00
YNBO- Tigernut buttermilk pancakes with coconut butter