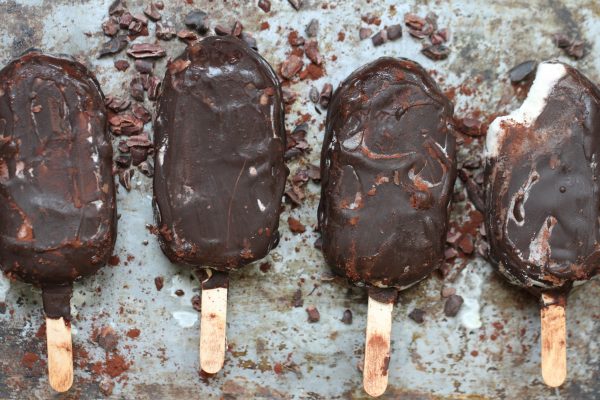 There are times when I just want to be in the kitchen experimenting & last week was one of them. It felt like the cover of every food magazine was plastered with beautiful images of gelato & ice creams and all I wanted to do was try my hand at making my own.
I ordered various moulds online & as they arrived I got to work. These moulds were obviously designed for nothing less that home made magnums, in fact it would have been rude not to make homemade magnums in them.
Do you like magnums? They are certainly the husbands ice cream of choice but he eats them in the most specific/anti social way. He eats all the chocolate off the outside & then the ice cream centre. There is no way of sharing that…which is probably his intention!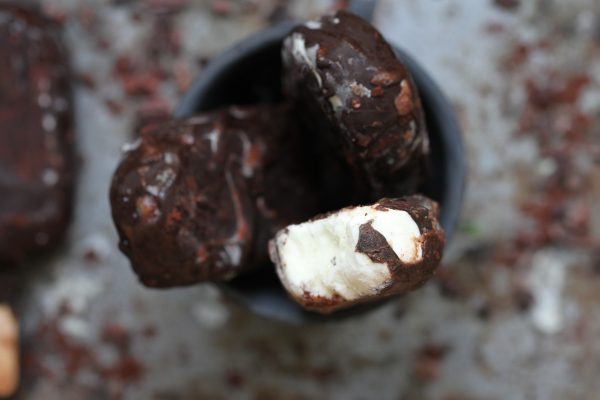 Do you have certain ways of eating things? I prefer eating apples if they are sliced & also prefer peeling them & eating the "flesh" and peel separately. I don't like cold milk in coffee, I drink tea black & really weak. My dad doesn't eat sauces, not even ketchup or gravy and always says "good food doesn't need sauce". My mum only likes cold toast & never drinks the last dregs of her coffee but my favourite is that our neighbour carries a mini pepper grinder on his key ring to garnish anything he eats.
These magnums are light & creamy & delicious. They are rich & decadent but they are also refined sugar free, high in protein & packed with antioxidants. You can make these with greek yoghurt or coconut yoghurt as both work well. They are a treat as they taste great but they are also great for your body, surely what a treat should be. There are lots more ice creams coming your way so I hope you enjoy these & are ready for more! Happy summer!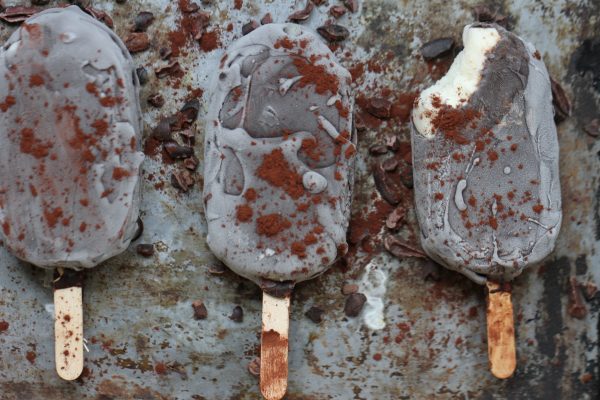 Ingredients (makes 4)
1 tub Greek or coconut yoghurt (170g)
1 tbsp maple syrup
Seeds from 1 vanilla pod (optional)
100g raw or 80% chocolate
Method
Mix the yoghurt, vanilla & maple syrup together & spoon into your ice Molly molds
Allow to freeze (6 hours or overnight)
Melt the chocolate
Remove the ice lollies from the moulds & cover in chocolate using a spoon (hold the ice lolly over the pan of chocolate & spoon chocolate over it)
You can also sprinkle on nuts or toppings but you have to act really quickly as the chocolate freezes almost instantly
Place the lollies onto a piece of baking paper & place back into the freezer for 1 hour
Remove 5 mins before enjoying
http://www.yolandanaturally.com/wp-content/uploads/2016/07/Magnums2.jpg
3456
5184
Yolanda Neumüller
http://www.yolandanaturally.com/wp-content/uploads/2017/06/Yolanda_New_2015-2.png
Yolanda Neumüller
2016-07-29 11:02:08
2017-07-04 18:54:53
Healthy magnums